Celebrate Child Health Day!
Since 1929, the first Monday of October has been reserved for Child Health Day, a US Federal Observance Day that recognizes the care and guidance children need to grow strong and healthy. This year, Child Health Day will be celebrated on Monday October 5th.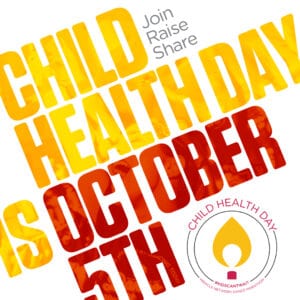 The year of 2020 had been full of news that has changed the course of kids' health. In fact, 78% of Children's Miracle Network Hospitals, like East Tennessee Children's, are experiencing a loss of more than $7.5 million a month. It is easy to say that now more than ever, children's health deserves to be recognized as a priority, for each child should have access to the care they need.
 Therefore, on Monday October 5th, VOLthon, the University of Tennessee's Dance Marathon program, is asking the East Tennessee community to donate $29 in honor of the first year Child Health Day was celebrated in 1929. All donations made through this link will come directly back to East Tennessee Children's allowing the hospital to maintain top of the line care for kids in the local community. We thank you in advanced for your commitment to changing kids' health and changing the future.