Publix is celebrating miracles in a sweet way at East Tennessee Children's Hospital!
After closing out their 2023 fundraising with an outstanding total of $40,237.84 (that's a 13% increase from last year!!!) our partners at Publix knew they wanted to continue to engage with East Tennessee Children's Hospital outside of campaign time.
During the 2 week campaign, Victoria, the 2023 local CMN Champion for East Tennessee Children's Hospital made a visit to her local Publix at Turkey Creek to thank store managers and associates for their hard work raising funds and awareness for the hospital she was currently receiving cancer treatment at. During this visit, associates learned that she was actually about to be done with her chemo treatments and there would be a party being hosted at the hospital to celebrate this achievement.
When asked if they would be interested in sponsoring the cake for the party, our friends at Publix were immediately bought in and just like that, the Publix Cakes for Kids program was born!
Who doesn't love a Publix cake? When the idea came up to work with Publix on getting these cakes sponsored for the "off-treatment" parties in the Hematology/Oncology Clinic at Children's Hospital, the Child Life team was thrilled! Local Publix partners were able to decorate a fun cake and bring it to the hospital and attend the celebration. They got to watch Victoria hit the gong to symbolize her end of treatment and see the hospital in a way they hadn't seen it before.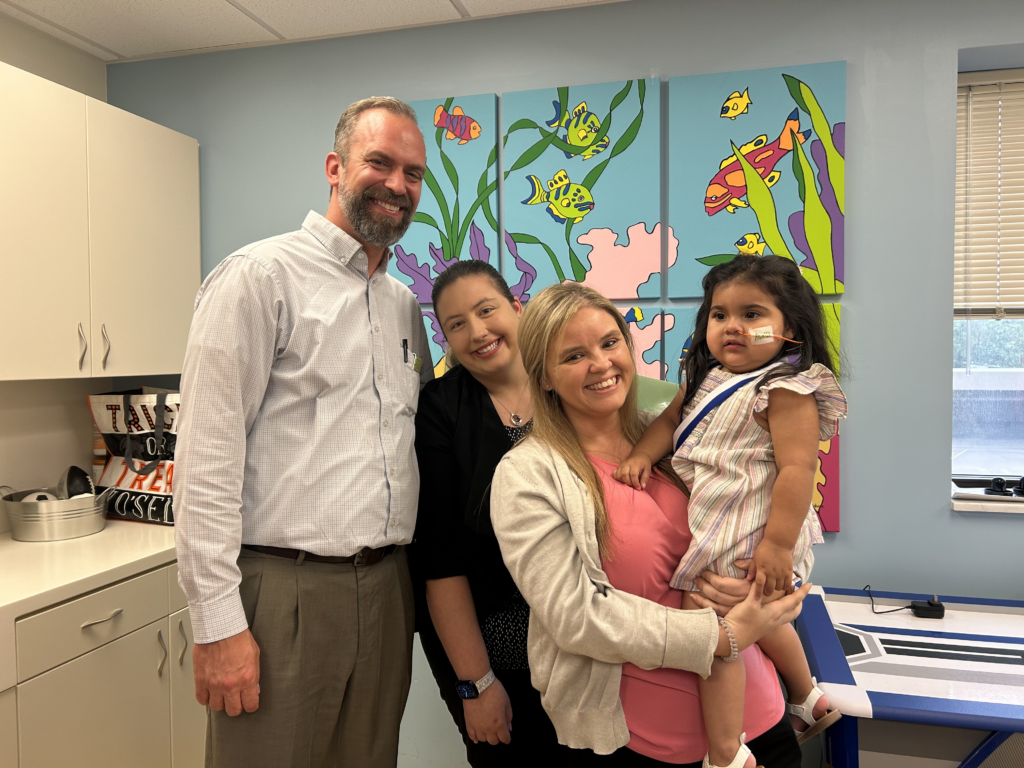 Being able to see the direct impact of funds raised for Children's Hospital in a fun and celebratory environment made all the difference for our friends at Publix who are now excited to engage year-round with Children's Hospital.
We are so grateful to our partners at Publix who choose to give their time to not only raise money to help purchase life-saving medical equipment but also for choosing to give their time and effort to add a sweet and special touch to these end-of-treatment celebrations that mean so much to our patients and staff.
THANK YOU, PUBLIX!