Kendra Gives Back
Kendra Scott is a proud partner of Children's Miracle Network and supports East Tennessee Children's Hospital in several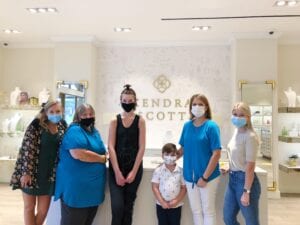 different ways. The first of September marks the start of their round-up campaign. Throughout the month, shoppers in-store will be asked to round-up their purchase to the next dollar amount. That extra change will go directly to East Tennessee Children's Hospital!
However, the Knoxville location of Kendra Scott has decided to offer more. From September 17th to 18th, 20% of all purchases in-store will benefit ETCH. Don't live in Knoxville or want to shop from the comfort of your home? This year there will also be an online option. During those two days, use the code GIVEBACK 8750 when checking out online and 20% will come directly back to Children's Hospital!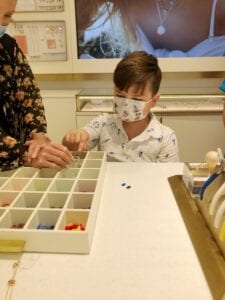 Recently, Kendra Scott Knoxville invited two miracle ambassadors from East Tennessee Children's to design their own pieces of jewelry to be sold during the Giveback Event. Trinity was joined by her grandmother Barbara and designed a rose gold set. After testing out different stones and styles, Trinity ended up creating earrings and a long necklace. Noah and his mother Martha spent no time jumping right into things. After figuring out Noah's favorite color was blue, he decided the blue stone would look best in a silver ring. Noah also decided to go for the color orange representative of the colored ribbon that stands for leukemia. Also, the bright orange stone is only sold in the Knoxville store for it is Volunteer orange!
After much time spent designing the jewelry, Kendra Scott allowed both Trinity and Noah to take their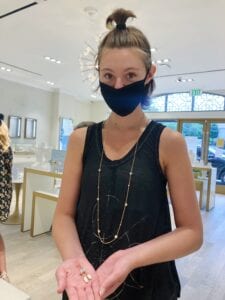 pieces home. Thank you, Kendra Scott,  for being so generous and constantly supporting local kids in several different ways! We are so excited to see all the miracles you create in the month of September.
To RSVP for the online and in-store Giveback Event, follow this link: https://kendragivesbackeasttennesseech.splashthat.com/
To receive Facebook updates with more details up to the event, follow the event page using this link: https://facebook.com/events/s/kendra-scott-giveback-event/335090474534217/