And the Final Results Are In!

East Tennessee Children's Hospital wants to take a moment to congratulate the Walmart and Sam's Clubs who have moved tremendous mountains during this campaign season. During this unprecedented time, the stores benefiting ETCH came together to raise $345,756.90 for the kids of our community.
When the campaign kicked off on June 22nd, there was lots of unknown ahead. Previous campaign experiences, events, and fundraising initiatives that stores utilized in past years to raise awareness and funds for ETCH couldn't take place. However, each store rose above adversity. Rather than focusing on what used to be normal, our stores adapted and took the challenge head on. Behind the $345,756.90 is an increase of $154,725.80 from the 2019 total.
While each and every store did their part in the collective total, some stores went above and beyond.
Store 583 in Oneida saw an increase of $10,010.84 from 2019. Store 4223 in Maryville saw an increase of $16,387.37 and Store 1159 in New Tazewell saw an increase of $16,797.77.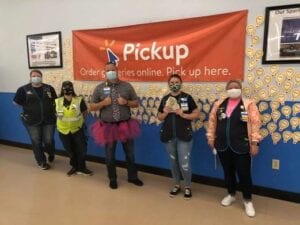 Again, thank you for your unwavering support of East Tennessee Children's Hospital. Because of your efforts, we are able to provide continuous, state-of-the-art care despite the challenges COVID-19 has placed on our community. We couldn't do it without you!