#ExtraLifeTabletop set for August 2020!
What a better time to become an Extra Lifer than during Tabletop Appreciation Weekend?! Throughout August, we will be celebrating the world of tabletop games and the players that have raised over $70 million since 2008. To end the month with a bang, there will be an at-home, virtual appreciation celebrated  August 22-23rd.
Join us as we play tabletop games such as UNO and Monopoly from the comfort of your own home! This is the perfect time to connect with friends and family while giving back to East Tennessee Children's Hospital.
To sign up, follow this link! If you, your friends, or your family are not yet members of the Extra Life community, register and join the Knoxville team to connect with gamers across the area.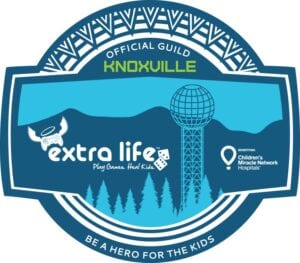 Be on the lookout for updates regarding Tabletop Appreciation Weekend and mark your calendars for August 22-23rd!